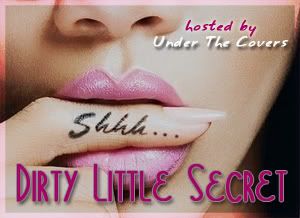 Dirty Little Secret is a weekly meme hosted by
Under the Covers
. Every Thursday we get to know other bloggers and our readers more intimately by asking them a question hoping to reveal their dirty little secrets. We hope that you will all join us!
To participate in the meme all you need to do is:
Be a follower of Under the Covers.
Create a post in your blog taking the meme image (code above) and copy instructions.
Answer the question proposed! This can be done in any way you like, post a video, write a post etc.
Then add your link below.
Non-bloggers: We want to hear from you as well!!! Let us know your answer in the comments!
We hope you join us and let us know your Dirty Little Secrets!
""All your favourite characters and celebs have been entered into the SEXY OLYMPICS! Who would win your Gold, Silver and Bronze and why" Pick only characters from books you've read THIS year."
Bronze - Goes to Jace and Aiden Fortune from Jodi Redford's Light my Fire. Dan we say Sexy HOT dragon shifters! And wow they know how to turn art into Kink! *winks*
Silver - Dmitri from Nalini Singh's Guild Hunter Series. Sexy HOT as SIN Vampire who just exhumes sexy and danger in one finely honed body. *drools*
And GOLD - Goes to Teague Creek from Joan Swan's debut Fever. Can we say tortured and tormented hero with sick twisted mind? Did I mention his FINE former Fire Figher. Forget putting out the flames, he only makes them blaze hotter!