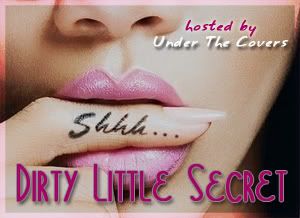 Dirty Little Secret is a weekly meme hosted by
Under the Covers
. Every Thursday we get to know other bloggers and our readers more intimately by asking them a question hoping to reveal their dirty little secrets. We hope that you will all join us!
To participate in the meme all you need to do is:
Be a follower of Under the Covers.
Create a post in your blog taking the meme image (code above) and copy instructions.
Answer the question proposed! This can be done in any way you like, post a video, write a post etc.
Then add your link below.
Non-bloggers: We want to hear from you as well!!! Let us know your answer in the comments!
We hope you join us and let us know your Dirty Little Secrets!
" If you could travel back in time, what era would you like to find yourself in and why? "
Wohoo! I'm the only one I know if who'd Wang to go back ti the Mideval Era when magic supposedly really existed along side knights, squires, princes and princesses. And j fang forget the mythical Dragons. My favorite creature of all.