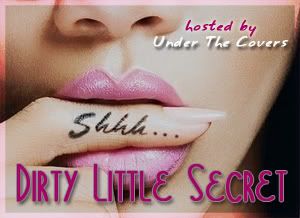 Dirty Little Secret is a weekly meme hosted by
Under the Covers
. Every Thursday we get to know other bloggers and our readers more intimately by asking them a question hoping to reveal their dirty little secrets. We hope that you will all join us!
To participate in the meme all you need to do is:
Be a follower of Under the Covers.
Create a post in your blog taking the meme image (code above) and copy instructions.
Answer the question proposed! This can be done in any way you like, post a video, write a post etc.
Then add your link below.
Non-bloggers: We want to hear from you as well!!! Let us know your answer in the comments!
We hope you join us and let us know your Dirty Little Secrets!
"If you could read one book again for the first time, which one would you pick and why?"
OH my! My initial gut is saying that I want to read Retribution by Sherrilyn Kenyon ALL over again. It was the last book in the Dark HUnter Series at the time and thanks to Steph @ Fangs, Wands and Fairy Dust I won a hardcover copy. I devoured the book in a weekend and could hardly put it down. I fell in love with the story and the characters and now I plan to go back to the beginning and read it from book one, Night Pleasures. *le sigh* Oh how those hunters have MAD skills in bed and out!