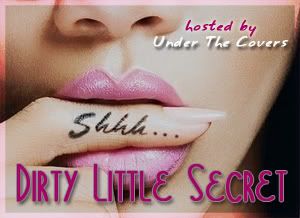 Dirty Little Secret is a weekly meme hosted by
Under the Covers
. Every Thursday we get to know other bloggers and our readers more intimately by asking them a question hoping to reveal their dirty little secrets. We hope that you will all join us!
To participate in the meme all you need to do is:
Be a follower of Under the Covers.
Create a post in your blog taking the meme image (code above) and copy instructions.
Answer the question proposed! This can be done in any way you like, post a video, write a post etc.
Then add your link below.
Non-bloggers: We want to hear from you as well!!! Let us know your answer in the comments!
We hope you join us and let us know your Dirty Little Secrets!
"What are your top 3 movies? "
Queen of the Damned - OMG this version of Lestat (portrayed by Stuart Townsend) and her Marius (Portrayed by Vincent Perez) are droolicious!
Coyote Ugly - what girl doesn't love to cut loose!
Transformers one - Linkin Parks New Divide is a great song!