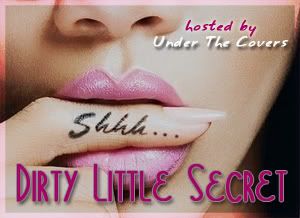 Dirty Little Secret is a weekly meme hosted by
Under the Covers
. Every Thursday we get to know other bloggers and our readers more intimately by asking them a question hoping to reveal their dirty little secrets. We hope that you will all join us!
To participate in the meme all you need to do is:
Be a follower of Under the Covers.
Create a post in your blog taking the meme image (code above) and copy instructions.
Answer the question proposed! This can be done in any way you like, post a video, write a post etc.
Then add your link below.
Non-bloggers: We want to hear from you as well!!! Let us know your answer in the comments!
We hope you join us and let us know your Dirty Little Secrets!
"What book has been sitting in your TBR pile the longest and why haven't you picked it up yet? Or more importantly, will you ever read it now that its been sitting there for forever?"
Oh sure! Way to put us all on the spot with that question! Hmmm... one that is still in my TBR pile that I have to start is the BDB Series. I'll remind you ALL again I came into the PNR, UF< Sci-Fi and blogging only last summer, so many series you all have come to love and have Book Boyfriends for are completely new to me. I'm working on getting to it at some point in the near future, but it may be a while before I can get to that ever expanding series. But I will my friends!